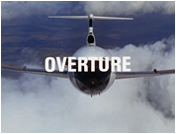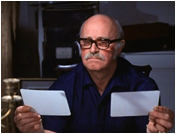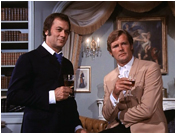 Cast
Tony Curtis
DANNY WILDE
Roger Moore
LORD BRETT SINCLAIR
Laurence Naismith
JUDGE FULTON
Imogen Hassall
MARIA
Alex Scott
COLEY
Michael Godfrey
ROBERT DUPONT
Bruno Barnabe
MAITRE DE
Neal Arden
INSPECTOR FLAVEL
John Acheson
TRIVER
Uncredited cast
Maxwell Craig
AIRCRAFT CAPTAIN
Maria O'Brien
AIR HOSTESS 1
Christine Rodgers
AIR HOSTESS 2
Andrea Lloyd
AIR HOSTESS 3
Nina Baden-Semper
AIR HOSTESS 4
Françoise Leriche
BLONDE HITCH-HIKER 1
Beulah Hughes
BRETT'S GIRL IN BAR
Christine Smith
DANNY'S GIRL IN BAR
Gordon Rawlings
BAR TENDER
Jan Rennison
OTHER GIRL IN BAR
Alf Joint
WAITER
Nosher Powell
ENGLISH TOURIST
Olivia Mela
GIRL IN BIKINI
Richard Lester
COLEY'S 1st HENCHMAN
Terry Maidment
COLEY'S 2nd HENCHMAN
Cliff Diggins
DUPONT'S HENCHMAN

OVERTURE

Screenplay by BRIAN CLEMENS
Directed by BASIL DEARDEN
"Nitro and glycerine... and I light the fuse"
UK TRANSMISSION DATES:
Thursday 16th September 1971 - GRANADA and ANGLIA - 8pm
Friday 17th September 1971 - ATV Midlands, HTV, LONDON, SOUTHERN and YORKSHIRE - 7.30pm

Anonymous invitations to a luxurious Cote d'Azure hotel bring a wealthy American and an aristocratic Englishman together - tricked into teaming-up for what is to be a new and challenging career of adventure and danger.
Danny Wilde (TONY CURTIS) and Brett Sinclair (ROGER MOORE) provide a striking contrast. Danny is a rough diamond, self-polished - a man who has emerged from a tough New York slum background, now moves in high society, has made and lost several fortunes and never has to worry about being able to make another one if necessary. Brett, on the other hand, is a real live Lord from a long line of aristocrats, has the languish and polished perfection of his class and is very much a member of the caviar and champagne set.
Nevertheless, they have a lot in common. Both are handsome and highly personable, and both are magnetic to beautiful women.
Their meeting is unexpected, but planned. Each receives an anonymous invitation to a luxurious Cote d'Azure hotel. Their first encounters are skilfully manipulated, climaxing in a good-humoured but none-the-less vigourous fight which almost reduces the hotel restaurant to rubble.
Facing the prospect of imprisonment, they find themselves at the mercy of their mysterious host, a former Judge named Fulton (LAURENCE NAISMITH) who berates them for being playboys but says he can help them. As an active judge, he had applied justice according to the law which meant that many criminals escaped. In retirement, he has resolved to correct the balance between law and justice and Danny and Brett are his chosen instruments for righting legal wrongs.
Prison is their only alternative to complying with his wishes. So they comply. And their first task has its appealing aspects: to check out a lovely brunette by the name of Maria Lorenzo (IMOGEN HASSALL) who can be identified by a clothes-covered birthmark.
This is easier said than done. Judge Fulton has set a trap to test them. They're attacked by a couple of thugs and they're shot at. But they do manage to identify Maria and discover - as Fulton already knows - that she is the sister of a crime syndicate boss said to have been shot two years earlier. But the usual battle for power following a top "hood's" death did not materialise. Why not?
Danny and Brett find that Maria really does believe that her brother is dead and that she had no idea what his business was. She is staggered when she discovers that her brother is still alive and is the most wanted man in the Mediterranean.
Danny and Brett, as well as Maria and Judge Fulton himself, are now in real peril...
------------------------------------------------------------------------
THE PERSUADERS!
DEVISED AND PRODUCED BY ROBERT S. BAKER
"The Persuaders!" theme by JOHN BARRY
Music composed and conducted by KEN THORNE
"Gotta Get Away" by JACKIE TRENT and TONY HATCH
Musical Supervision by DON KIRSHNER
In charge of Production - JOHNNY GOODMAN
Story Consultant & Associate Producer - TERRY NATION
Co Story Consultant - MILTON S. GELMAN
Director of Photography - TONY SPRATLING
Production Manager - MALCOLM CHRISTOPHER
Art Director - CHARLES BISHOP
Editor - DEREK HYDE CHAMBERS
Made on location and at Pinewood Studios, London, England.
Lord Sinclair's clothes designed by Roger Moore.
Assistant Director - PETER PRICE
Location Manager - ARNOLD ROSS
Camera Operator - JIMMY DEVIS
Set Dresser - KEN TAIT
Continuity - DORIS MARTIN
Production Secretary - ANN M. PATERSON
Sound Recordist - CLAUDE HITCHCOCK
Dubbing Editor - JIM SIBLEY G.B.F.E.
Dubbing Mixer - TED KARNON
Music Editor - DEVERIL GOODMAN
Make-Up - GERRY FLETCHER
Hairdressing - MIKE JONES
Wardrobe Supervisor - JOHNNY BRIGGS
A TELEVISION REPORTERS INTERNATIONAL
TRIBUNE PRODUCTION
for ITC WORLD WIDE DISTRIBUTION
© INCORPORATED TELEVISION CO. LTD MCMLXX